---
UPCOMING EVENTS & SHOWS
ONGOING EVENTS
Kinetic Arts Center's 2017 Summer Camps – Dates Announced! Enrollment Now Open!
Click HERE for dates and details.
More coming soon!

---
EVENTS our friends are doing… we are big fans of these groups and hope to see you out there too!


Circus Bella's 2017 Circus in the Parks
6/15 ~ 5:30pm, DeFremery Park, Oakland (PREVIEW)
6/18 ~ 1:30 and 3:30pm, North Beach Festival, SF
6/23 ~ 12pm, Yerba Buena Gardens Festival, SF
6/24 ~ 12 and 2:15pm, Yerba Buena Gardens Festival, SF
6/29 – 7/4, Smithsonian Folklife Festival, Washington DC
7/14 ~ 6pm, Studio One Arts Center, Oakland
7/15 ~ 1pm, Mariposa Park, San Francisco
7/23 ~ 1pm, Dimond Park, Oakland
7/28 ~ 6pm, Mosswood park, Oakland
7/29 ~ 2pm, Pickleweed Park, San Rafael
7/30 ~ 2pm, NOW Hunters Point, San Francisco
Preshow performance by PRESCOTT CIRCUS THEATRE (at select locations)
For more information go to www.circusbella.org/live.
Fun for all ages – family friendly.
____________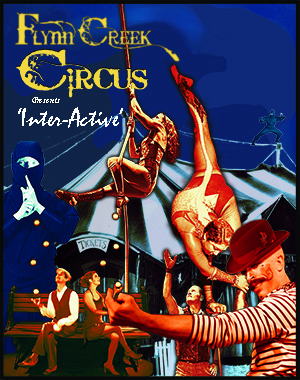 Flynn Creek Circus – Summer 2017 Tour – Inter-Active
Flynn Creek Circus' "Inter-Active" is an audience driven film noire circus comedy packed with unbelievable stunts and skill.  Acrobats, aerialists, jugglers, sharp shooters, comedians and more will thrill and inspire in this genre bending show.  We can't really tell you about the acts because that's what you will decide each show!
This show is appropriate for all ages.
More info and tickets: http://flynncreekcircus.com/tickets/