---
UPCOMING EVENTS & SHOWS
ONGOING EVENTS
Kinetic Arts Center's 2017 Summer Camps – Dates Announced! Enrollment Now Open!
Click HERE for dates and details.
June 17, 2017 – Summer Circo Salon / Adult Student Showcase
Join us for this FREE event! Support our Adult Students and Coaching Staff as they reveal their new acts and emerging skills! Doors open at 6:30pm, Show at 7pm. Floor and chair seating will be limited to first come first served. All ages welcome to attend. Admission is free – Donations welcomed.
Want to perform!? Act submissions due to Jennifer (jennifer@kineticartscenter.com) by June 1st. Space is limited so early is better!
---
EVENTS our friends are doing…

Circus Bella's 2017 Circus in the Parks
6/15 ~ 5:30pm, DeFremery Park, Oakland (PREVIEW)
6/18 ~ 1:30 and 3:30pm, North Beach Festival, SF
6/23 ~ 12pm, Yerba Buena Gardens Festival, SF
6/24 ~ 12 and 2:15pm, Yerba Buena Gardens Festival, SF
6/29 – 7/4, Smithsonian Folklife Festival, Washington DC
7/14 ~ 6pm, Studio One Arts Center, Oakland
7/15 ~ 1pm, Mariposa Park, San Francisco
7/23 ~ 1pm, Dimond Park, Oakland
7/28 ~ 6pm, Mosswood park, Oakland
7/29 ~ 2pm, Pickleweed Park, San Rafael
7/30 ~ 2pm, NOW Hunters Point, San Francisco
Preshow performance by PRESCOTT CIRCUS THEATRE (at select locations)
For more information go to www.circusbella.org/live.
Fun for all ages – family friendly.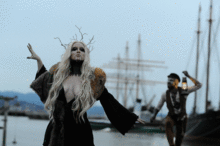 Bucko: Whaleman! (Starring Amelia Van Brunt Bad Bad Bunny, FouFouHa, Cirque de Boheme Ross Travis Antic in a Drain, INVERSION, SALAVAGE)Nine performances: June 10 – 11, 14 – 18, 22 – 23 at 7-8:30PM (90 minutes) Doors open 30 minutes before the show.
Tickets: http://buckowhaleman.bpt.me/
Antic in a Drain Presents the World Premiere production of Bucko: Whaleman! Meet Captain Bucko and his scurvy crew, on the crest of the most bountiful whale hunt of their careers. But where does man's ambition end? How do you lay down your harpoon and bring home the haul when the thrill of the hunt consumes you? Come join the slaughter ye salty dogs!
Bucko: Whaleman! is a site specific bouffon satire juxtaposing maritime history with our modern times. Recommended for audiences age 14+ for violence, explicit language, and sexual content.

Vau de Vire Society presents The Soiled Dove!
Friday & Saturday Nights, June 9 – July 1, 2017
Tickets for show and dinner/show options.
https://www.eventbrite.com/e/the-soiled-dove-under-the-tortona-big-top-tickets-33827784815
From the co-creators of The Edwardian Ball, New Bohemia NYE, Lagunitas Beer Circus, and a decade of San Francisco's most creatively outrageous nightlife events comes an immersive, circus-infused, dinner-theater experience that will titillate your every sense.
The Soiled Dove all takes place under the Tortona Big Top, our magnificent 12,000 square foot Italian circus tent sitting on the water's edge at The Point Alameda, with spectacular views of San Francisco.
Set amidst a thematic backdrop inspired by San Francisco's notorious Barbary Coast era, guests can expect an engaging evening filled with danger, decadence, world-renowned performance and an innovative culinary spread worthy of royalty by San Francisco based Work of Art.
Live musical accompaniment and arrangements will be provided by the famed Jazz Mafia Accomplices, Katy Stephan, Cosa Nostra and guests.