Circus Gilly and Circus Spire 2022-23 Audition Date: June 26, 2022
As of today — we will be holding in-person auditions (YEA!)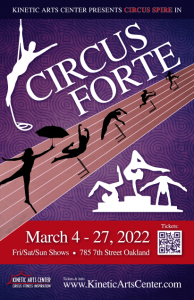 We are Looking for Students with Skills in the Following Areas:
Acrobatics/Gymnastics
Dance/Aerial Arts
Clowning/Drama/Theatre Arts
A willingness to take risks in front of an audience
Plan see CIRCUS FORTE in March (featuring Circus Spire) and then the Circus Gilly production of TENACITY (April 30 – May 8) where you will see fabulous live circus while garnering a greater understanding of the values and expectations we have for our students.
To better prepare for your audition – consider enrolling in the Acrobatics class starting in May and the Audition Prep class in June to help prepare your audition act and find new acro skills to bring to the table. Additionally, we have an impressive list of coaches teaching private lessons. You can inquire at the front desk or send a message to Info@KineticArtsCenter.com with your coach request.
Audition Materials Due: June 19, 2022.
For questions or more information about our Circus Spire and Circus Gilly Youth Performance Programs, please email Kate Hutchinson, Artistic Director at katherine@kineticartscenter.com.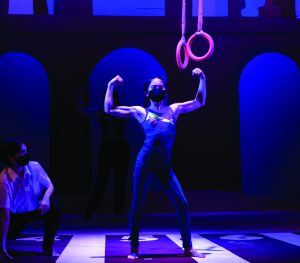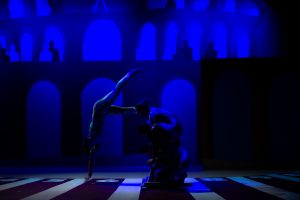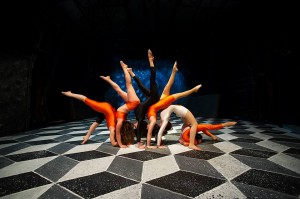 Images by
Rowan Littell | Haphazard Imagination